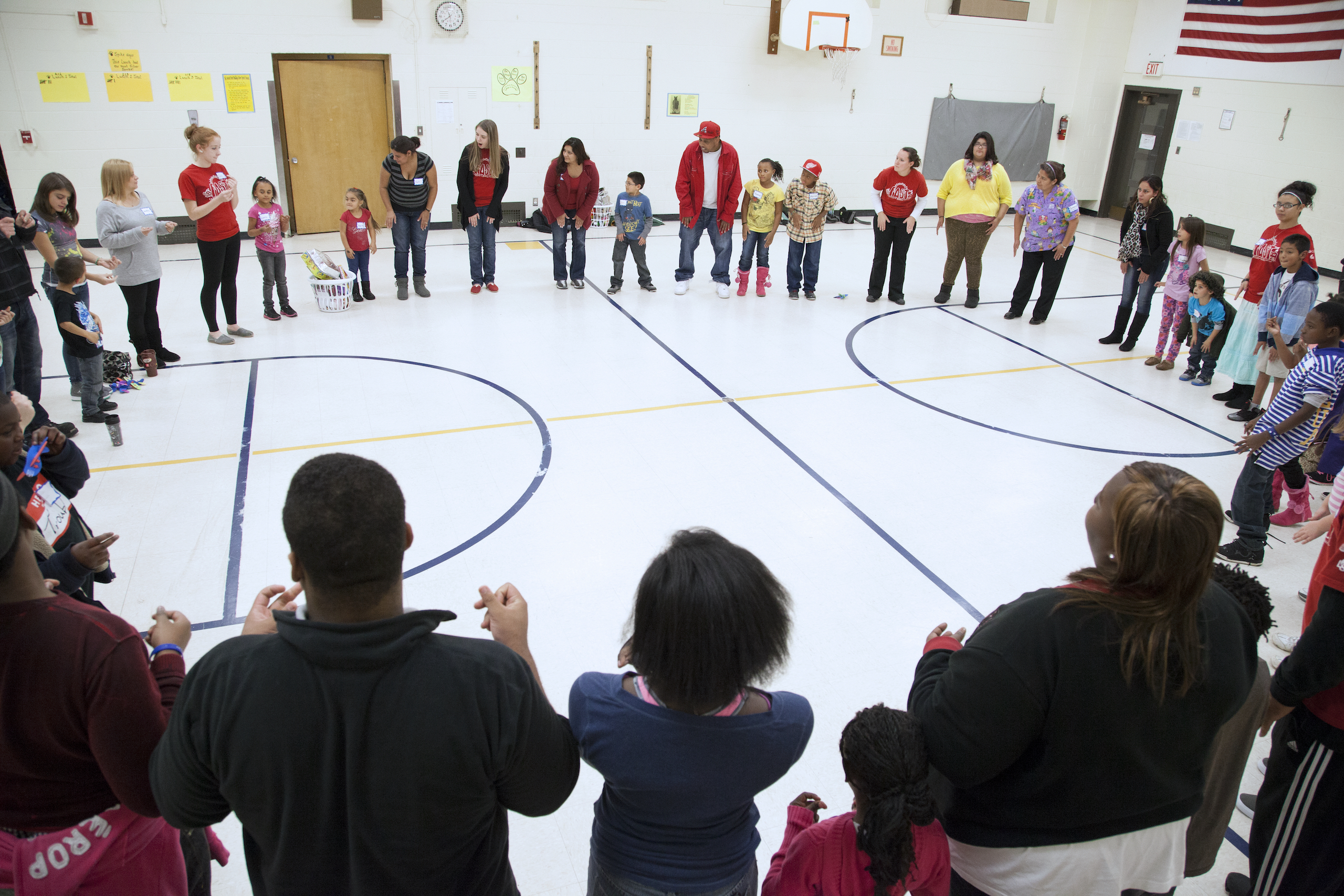 "Family engagement is a full, equal, and equitable partnership among families, educators, and community partners to promote children's learning and development from birth through college and career."
— KAREN MAPP, Ed.D., Harvard Graduate School of Education
Families & Schools Together partners with community-based organizations and schools across the U.S. and internationally to implement evidence-based family engagement programs.
We provide training, support, and technical assistance for:
School teams looking to run our evidence-based family engagement program with families (FAST Program); and
Educators looking for training and coaching on equity-focused family engagement best practices (FAST Institute).
Research shows the incredible impacts of family engagement: stronger academic success and better school attendance for children, increased skills among parents to advocate for their children, and more collaboration between families and school. Families feel more positively towards the school, educators and teachers better acknowledge and honor families' assets and strengths, parents gain confidence and are more engaged in education at home, among others.
Engaging in authentic, culturally responsive family engagement, involving families and communities in making decisions, and addressing innate power dynamics — while providing families an opportunity to connect with other families and the community — are critical to building trust and can foster a partnership between the family, school, and community to best support children to thrive.
As a nonprofit, Families & Schools Together has transformed tens of thousands of lives and continues to evolve to best engage with our partners and providers, and the children and families whom they serve.
Get started with FAST today – learn more about the program and institute or contact us for more information.
Mission
To nurture the inherent potential of every child by uniting families, schools, and communities.
---
Vision
A world where in every community, every child thrives.
---
History
The FAST® Program was developed in 1988 in Madison, Wisconsin, by Dr. Lynn McDonald, a professor of social work and education researcher at the University of Wisconsin-Madison. Families and Schools Together, Inc. was founded in 1999 through her efforts to bring FAST to new communities and has been serving children and families ever since.
Families and Schools Together, Inc. is a non-profit 501(c)(3) organization. EIN: 39-1895298.